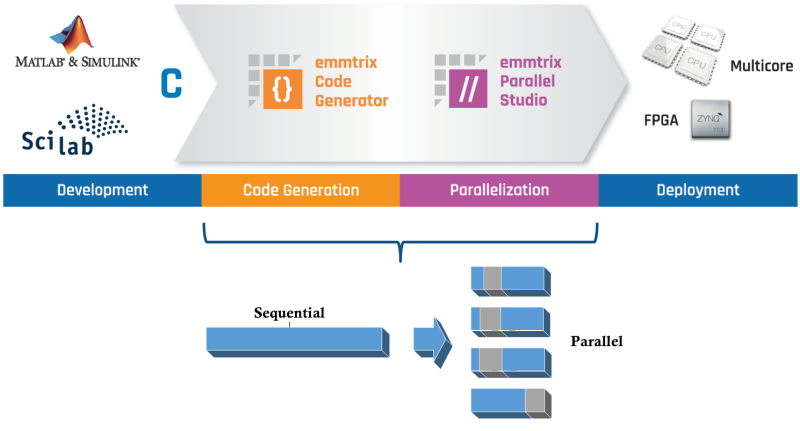 Parallelize your code for multicore processors

We were introducing the concept last year… And this year it has been nominated Product of the Year!
Schedule a meeting at Embedded World

Leverage Code Generation for Enterprise deployment
Read the end-user guideline to find out more about Code Generation with Scilab & Xcos.
The Scilab team together with our partner emmtrix Technologies GmbH provides professional services for the integration of the Code Generator in your engineering process.
For enterprise deployment of code generation, contact us at team [at] scilab.io