The 90's, birth of Scilab
At the beginning of the 90's, Simulog stopped distributing Basile.
The software name became Scilab and was then developed by Inria within the Scilab Group composed of the six following researchers: Jean-Philippe Chancelier from the ENPC (École Nationale des Ponts et Chaussées), François Delebecque, Claude Gomez, Maurice Goursat, Ramine Nikoukhah and Serge Steer from Inria.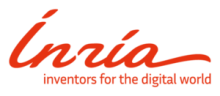 Then Inria decided to distribute Scilab as free Open Source software. Scilab 1.1, the first released version of Scilab, was put on anonymous ftp site on January 2nd, 1994. The Scilab Group, with the active collaboration of external developers, developed Scilab until the end of 2002 with Scilab 2.7 version, distributing source and binary versions on the Internet.