Scilab Enterprises gathers partners to ensure its customers a comprehensive and effective offer in sharing skills and expertise in key areas.
Products
Tritytech
Scilab Enterprises is Tritytech Partner on Scilab Modules & Services.
Based in Kuala Lumpur Malaysia, Trity Technologies Sdn Bhd is a premier and leading provider for technological products, computational software, professional training, technical services and consultancy for engineers, scientists, and technical professionals. This company was incorporated with the primary purpose of serving the local Engineering and Science community in the arena of education, research and development.

E4Coder – Evidence
Scilab Enterprises is Evidence Partner on E4Coder Module.
E4Coder is a set of tools that can be used to simulate control algorithms and to generate code for embedded microcontrollers running with or without a realtime operating system.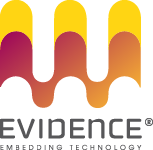 emmtrix Code Generator & Parallel Studio – Emmtrix
Scilab Enterprises is Emmtrix Partner on emmtrix Code Generator & Parallel Studio. This set of tools aims at the generation of code for embedded systems, and the automatic paralellization for mutlicore processors.

D_Scil Module – Didalab
Scilab Enterprises is Didalab Partner on D_Scil Module.
D_Scil is an automatic code generator and is perfectly suited to higher education and research in automatic.
More about D_Scil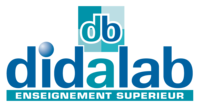 Wild Cruncher/COLD – Silkan
Scilab Enterprises is Silkan Partner on Wild Cruncher/COLD product, solution for High Performance numerical simulation using Scilab.
More about Wild Cruncher/COLD

Services
Openeering
Openeering is a EnginSoft initiative providing services and consulting on Scilab software.
More about Openeering

Dhanbad Instruments
Dhanbad Instruments is Scilab Enterprises Partner for dedicated services to the Data Acquisition and Test & Measurement market in the North of India.
More about Dhanbad Instruments

SpeecHWareNet
SpeecHWareNet is Scilab Enterprises Partner for dedicated services to the education market in North-East India.
More about SpeecHWareNet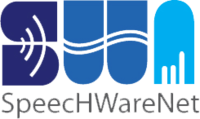 TBSS.c3e
TBSS Center for Electronics and Electrical Engineering (TBSS.c3e) is Scilab Enterprises partner for dedicated services to the Electronics market in Singapore and Vietnam.
More about TBSS Khai Kinh Company Limited (for Vietnam)
More about TBSS-Scilab Singapore Center (for Singapore)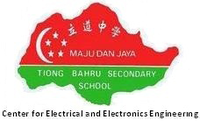 Tenet Technetronics
Tenet Technetronics is Scilab Enterprises partner for dedicated services to the Electronics market in the South of India.
More about Tenet Technetronics

Publishing
D-BookeR
Scilab Enterprises is D-BookeR publishing company partner and validates the practices described in the books on Scilab and Xcos.
More about D-BookeR