Automotive: From Test data analysis to Model-based design
With over 100,000+ downloads per month, Scilab is the most open numerical analysis and simulation software on the market.
Discover automotive use cases
Valeo is using Scilab for early stages pre-dimensionning of electronic systems, basing its approach on mathematical methodologies (modeling with thermal impedance).

PSA Peugeot Citroen implemens Scilab in the Fluid Mechanics, Thermals & Aeroacoutics department.
It enables fast processing of their data and easy visual representation.
Johnson Electric aims to continuously update its fans design tools-suite involving self-developed, open-source and commercial software.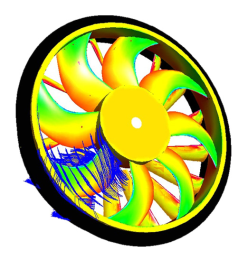 With the implementation of the physical modeling language Modelica, Xcos enable modeling and simulation of systems such as a vehicule suspension: