Simulation democratization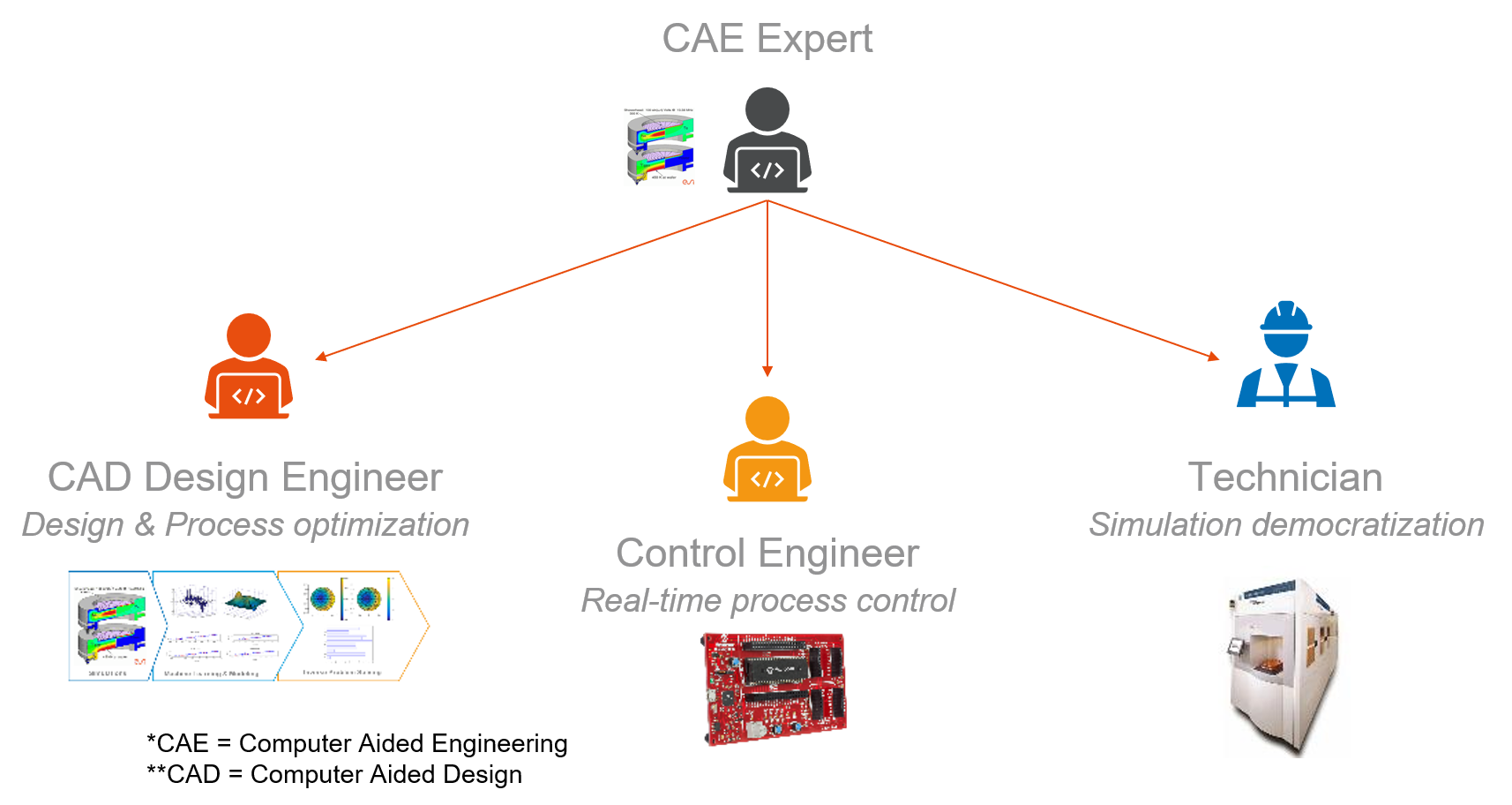 Bring real-time simulation to industrial applications through Model Reduction
Simulation can be a powerful vector of innovation and cost reduction:
For instance, in Engineering departments with crash test simulation, ESI Group was able to reduce the number of prototypes costing individually around 1 million.
Simulation was then brought to Manufacturing with virtual prototyping of casting, welding and stamping processes.
The last frontier is made possible by model reduction in bringing simulation in real-time in order to follow the product performance lifecycle in-service.
For engineers and scientists, model reduction basically represents machine learning applied to simulation data. It provides a tremendous speed up in simulation, enabling the optimization of the parameters of your design and design space exploration (try new design at a marginal cost in terms of computational power).
The scientific and technological challenges are:
Couple different physics at different simulation time scales
Connect data-driven models with physics based models
At the organizational level, it is a gateway between simulation engineers and operators of industrial assets: 
Switch the focus of your design from components models to system models
Deploy those system models to the operator of your industrial assets to manage its performance