You've started coding SCILAB algorithms for your own usage? It certainly is an essential application which could be leveraged at a broader level within your company or clients. But dealing with architecture and multi-language application might go beyond your core expertise. Thanks to our expertise, we can help you set, deploy and maintain an industrial application.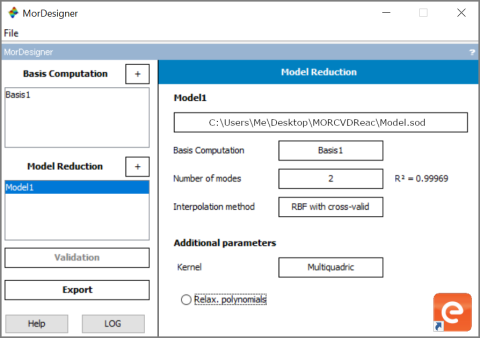 Packaging and deployment
Using scripts is pretty handy when developing or debugging an application. But this is not user friendly at all and requires the end-user (colleagues or client) to install and master some of the basics of SCILAB.
Graphical User Interface (GUI)
With SCILAB capabilities (check uicontrol) and our expertise in User Experience, we can provide you with comprehensive front-end with various widgets and data visualization capabilities.
Installer and Launcher
Besides, we can help you deploy your application through an installer and a launcher (.exe). Doing so, the end-user will not have to deal with SCILAB installation or usage.
Interface & thirdparties
Because your application is useful to someone, it will be expected to be more and more powerful and to interface with in-house software or codes.
SCILAB toolbox
SCILAB toolboxes (check ATOMS webpage) are providing extension capabilities to SCILAB on specific topics such as computer vision, machine learning, etc. We can provide you with our expertise on such tools and help you integrate those into your application architecture.
Thirdparty software
A lot of applications are expected to leverage Excel, Python or simulation softwares. We can help you in designing the best architecture in terms of performance an set up the needed interfaces.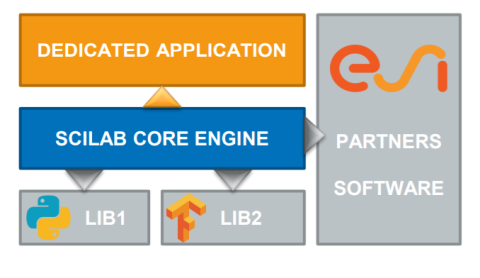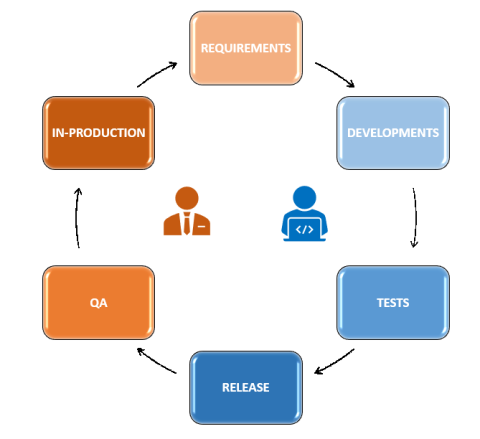 Maintenance & Release management
Industrial applications are like on-the-shelf softwares. Bugs must be corrected, dependencies must be maintained and evolutions must be planned.
Corrective and Evolutive maintenance
Based on your requirements, we can help you in correcting bugs, maintaining the SCILAB dependencies (toolboxes) for SCILAB new version and proceed with application evolutions according to your specifications.
Release management
Once the maintainance of the application has been made, we can proceed with the test phase. If the version is stable enough, we will provide you with both the sources and the new release of your application.