Autonomous Driving Simulation
Embedded systems, like Advanced Driver Assistance Systems (ADAS), continue to become a larger part of daily life. Not surprisingly, they are also becoming increasingly more complex in terms of functionality and interconnectivity.
Today, safety and reliability are common constraints facing every market dealing with embedded systems; meanwhile, the allotted development time is shrinking as industrials strive to integrate in designs in progress the most up-to-date new technology.
This is the moment when a virtual prototyping and simulation solution practically become a necessity for development teams. It seamlessly provides features to aid in design and integration, not to mention being able to virtually validate the product in the full functional domain of the embedded electronic system.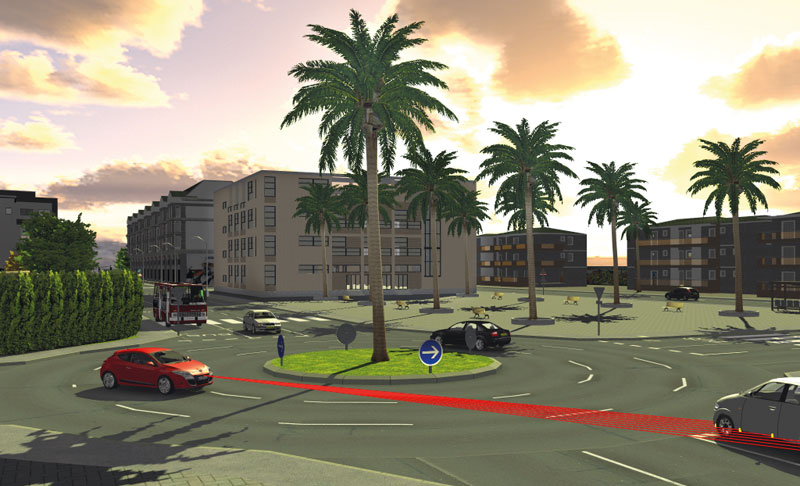 Challenges
In the use case scenarios of Park Assist and Pedestrian Detection, Image and Video Processing is crucial.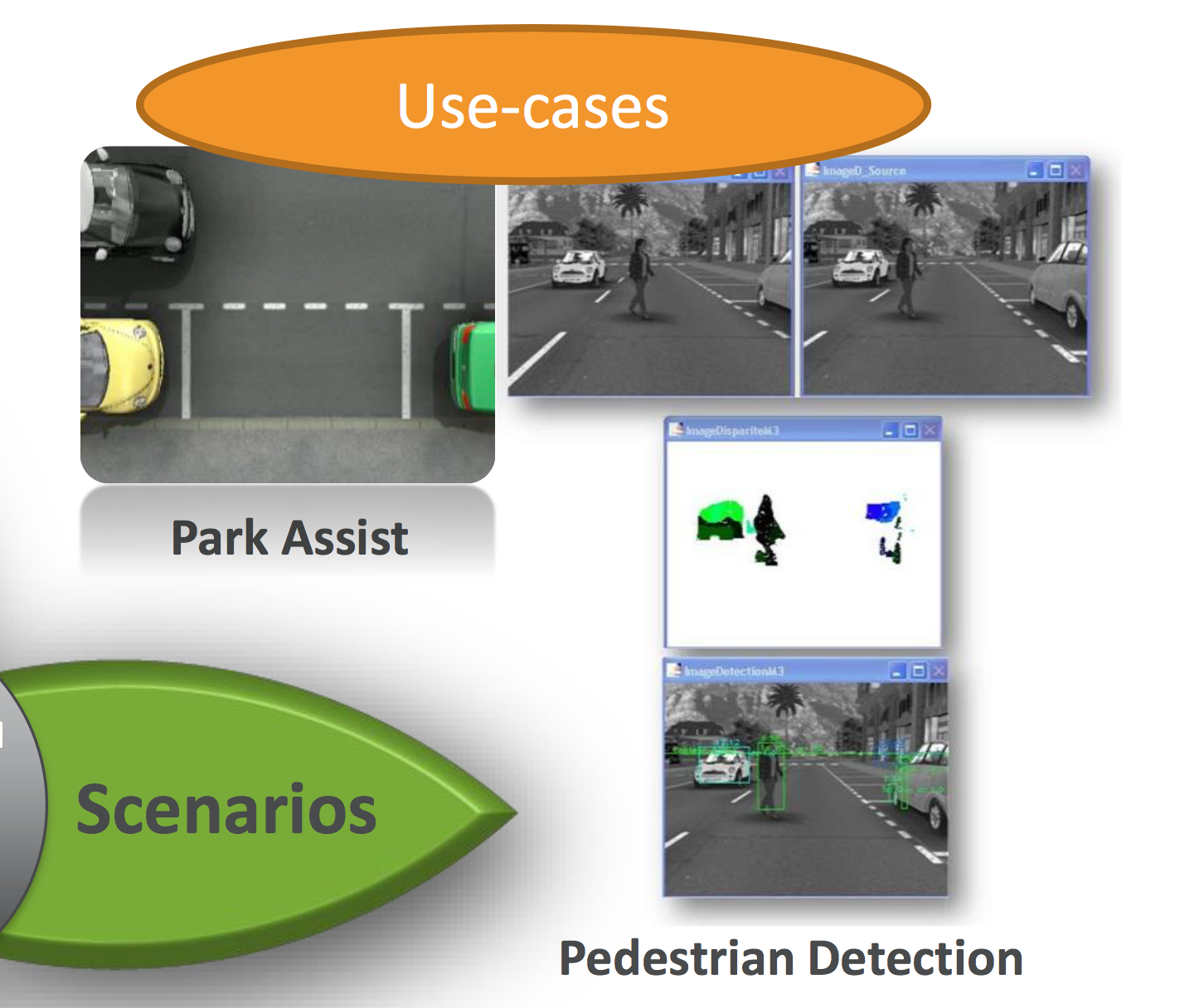 Solution
A link as been established with Pro-Sivic, the solution of ESI for Autonomous Driving/ADAS and Scilab/Xcos. It integrates capabilities for :
Computer Vision, storing camera inputs in a file throughout the simulation, in order to take into account the human factor by identify his reactions during the scenario (overtaking a car in autonomous mode)
Data fusion, storing various signals from different agents (here 4 cars) in a HDF file, from sensors and car dynamics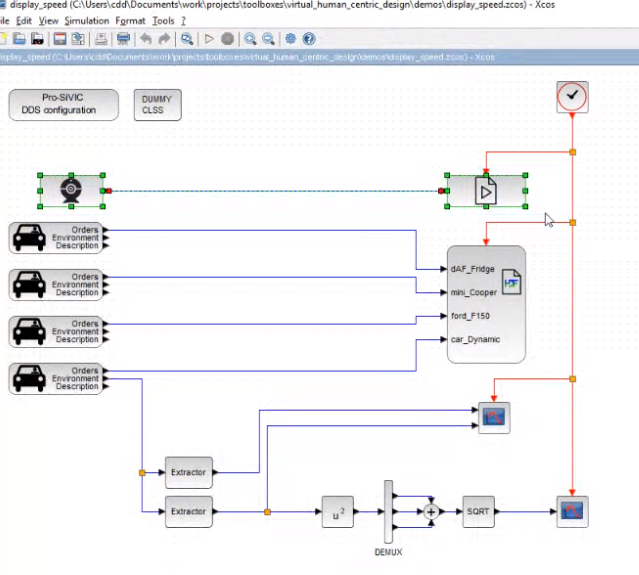 Results
We can address several scenarios with this coupling of solutions, such as a highway driving, with the overtaking of a few cars: